Gear•Head – Someone who is totally into cars and is very knowledgeable about how to modify and fix them. -Urban Dictionary
Our team at Gearheads are expert mechanics and we regularly service vehicles on a wide variety of vehicles from Acuras to Volvos. We're so confident in our abilities as a team to service your vehicle that we even provide a warranty for 12 months after the repair. Our goal has been to ensure the complete satisfaction of every customer, while offering knowledgeable and friendly service at affordable rates.
Our Services
We provide everything from basic maintenance to major repairs to keep your vehicle running smooth.
Regular Tune Up (Spark Plugs, Spark Plug Wires, etc…)
Engine Diagnostics and Check Engine Light Problems
Mechanical Repair
Suspension and Alignment service and upgrades
Engine and Transmission service and rebuilding
Brake pads, rotors and system maintenance, repair and upgrades
Drive train repairs
Rear end (differential) rebuilds and modifications (posi units and gear changes)
Fuel system repairs, fuel tank repairs, electric or mechanical fuel pumps
Tire Alignments & Rotations
Oil Change and Lube Service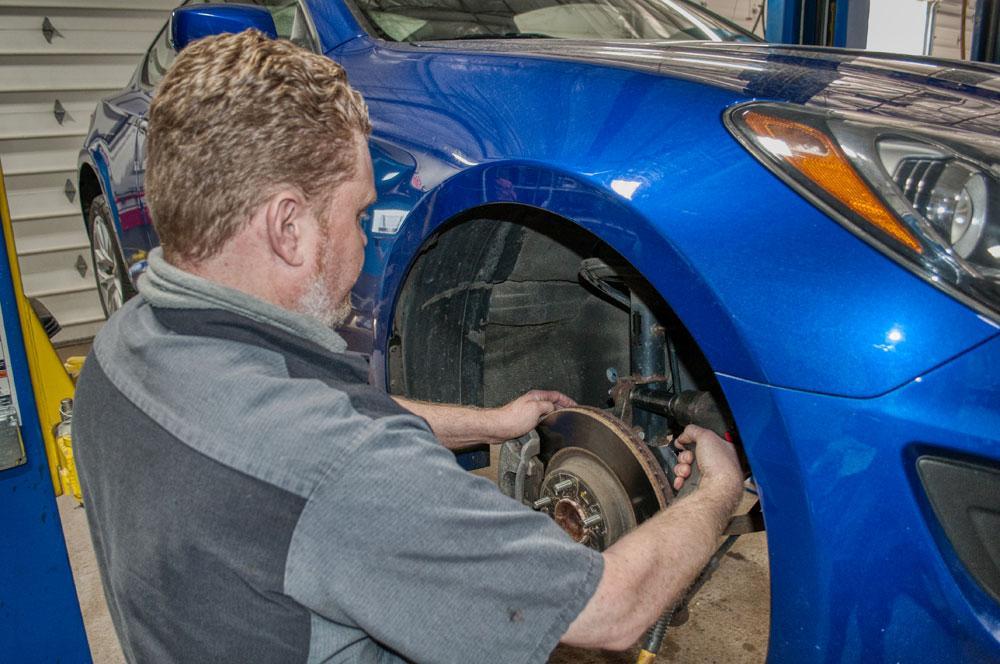 Warranty: 
General repair labor performed at Gearheads Auto Service are automatically covered for 12 months or 12,000 miles.  We strive to use the best quality parts available. Many of the parts we install carry a manufacturer warranty of 12 months or 12,000 miles or more in some case. Specific part warranty information is available at time of estimate.